International speaker with over 500 conferences across 4 continents, including 3 Ted Talks.
He held senior executive positions at renowned companies such as the Walt Disney Company (ESPN), Baker and McKenzie, and Cinépolis.
He is a visiting professor at Harvard Business Publishing, LinkedIn Learning, and IPADE Business School.
He is currently one of the top international speakers in Latin America. He holds an MBA from IPADE, a Master of Laws degree from the University of Pennsylvania, studies in Advanced Finance at Harvard, Interpersonal Dynamics at Stanford and Business and Public Policy at Wharton Business School.
He was honored as the Best Human Resources Executive in Mexico and was nominated by Harvard and won the "Brandon Hall Award" for Best Leadership Development Practice worldwide.

Currently, he is the CEO of WeWow, a leading company in Latin America specializing in leadership training, talent management and cultural transformation.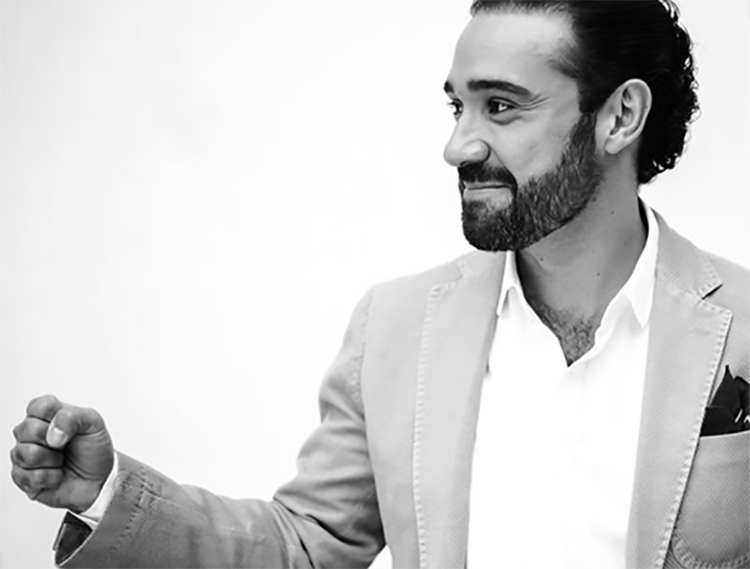 At his conferences, you can expect a dynamic and invigorating experience. With many practical insights, you'll receive actionable advice to implement within your organization. Prepare to be moved by powerful and emotional moments, as well as engage in thought-provoking reflections that will foster your growth as a leader.
Jorge's conferences cover a range of business-centric topics aimed at enhancing leadership skills, fostering cultural transformation within organizations, attracting top talent, conquering the fear of change, discovering purpose, boosting staff happiness, and driving sales growth.
It is time to elevate your performance to new heights. Cast aside any indifference and find which fear made you discover you are brave!
Leadership is influence. Leadership is not a position, salary or seniority. Discover the key insights that will empower you to lead by example, driving organizational transformation and achieving outstanding outcomes.
Jorge is a highly skilled professional who specializes in effectively managing both organizational and personal changes. Based on scientific principles and Change Management methodologies, Jorge teaches how to become change agents, how to persuade detractors and motivate all stakeholders towards the desired direction: "Always in Transformation Mode".
Science shows that happiness at work generates better results and a positive impact on customers. Help your team find meaning at work to succeed with the new generations. Jorge will guide the kickstart of this process.
Achieving big dreams is only possible through effective teamwork. At these conferences, Jorge will guide you in breaking down the barriers within your organization, fostering trust, collaboration, and synergies among your team members.
Entrepreneurs, sales and insurance
Are you an entrepreneur, sales representative, promoter, or insurance agent? Jorge, has curated a series of enlightening lectures that are tailor-made for individuals like you. If you are eager to enhance your business acumen, attract a larger customer base, and skyrocket your sales, these conferences are an absolute must-attend. Don't miss out on this invaluable opportunity to learn and grow your business.
Do you want to bring Jorge Rosas to your event?
Do you want to know more about the conferences?
Recognitions and Accomplishments
Jorge Rosas has received numerous prestigious accolades throughout his career as an Executive and Partner, as well as in his current role as a highly sought-after Speaker.
Among his most notable accomplishments are the following:
Best Speaker in Mexico by Google in 2022.

Youngest Partner at Baker and McKenzie, of the World's Largest Law Firm.

Best Human Resources Director in Mexico by AMEDIRH during his time at Cinépolis.

Best Leadership Development Practice Worldwide nominated by Harvard (Brandon Hall Award).

"Expansión", "Mundo Ejecutivo", "Quién" magazine and numerous other magazines have published Jorge's achievements and concepts in recent years.

Jorge is a sought-after guest on the most popular podcasts in the country such as Cracks Podcast, Sinergéticos, Rockstars del Dinero, as well as several television programs, including Miembros al Aire, Mundo Ejecutivo, Mundo Openminder, among others.
Jorge Rosas has been in more than 500 events in 4 continents, he has served customers such as Nestlé, PepsiCo, Coca Cola, BBVA, Santander, Scotiabank, Mercedes Benz, General Motors, Toyota, Ford and many more. Whether in-person or virtually, his events have captivated audiences worldwide.